Do you think Indiana is a flyover state in the middle of the U.S. that's only good for corn and basketball? Are you wrong or are you (even just a little bit) right? Find out by listening to Colleen Brennan and Janice V. Rodriguez, stand-up comedians who were born and raised in Indiana, and their special guests, as they discuss the stereotypes, jokes, and myths about Indiana. Listen to every episode as we try our best to defend the Hoosier state.
Episode 30: Amazing Hoosier Women: Leaders Throughout History and Today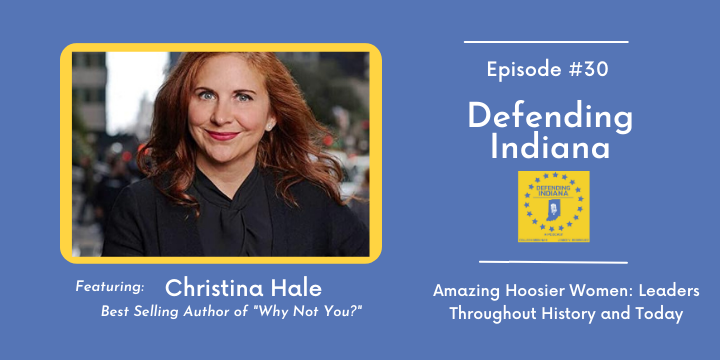 Indiana has been home to extraordinary women.  From actors and singers and writers to entrepreneurs and notable women from history, amazing women have been born and raised in Indiana (or if they spent a few years here - we're claiming them too!).
One of these amazing Hoosier women, Christina Hale, worked her way through college as a proud single mother and served as a nonprofit executive for Kiwanis International, fulfilling a variety of roles that included chief communications officer and executive director for Kiwanis Youth Programs worldwide. A former state legislator for the Indiana General Assembly and the first Latina to run for statewide office in Indiana, Christina earned a reputation for bipartisanship and resolve. In 2021, Christina was appointed by the Biden-Harris Administration to head communications for the US International Development Finance Corporation. She continues to fight against sexual violence and advocate for youth and democracy.
In her book, "Why Not You?", Hale shows why, no matter your age, now is the time to find your platform and pursue the vital causes that inspire you. Christina discusses the importance of positional leadership, how to channel a servant leader's heart, and why it's easier than you think to create your own path toward transformative change. With powerful stories of ordinary people accomplishing extraordinary things, Why Not You? is an interactive guide that points you in the right direction and inspires you to say yes to your calling.
Check out Defending Indiana's new season and its latest episode on your favorite podcast player.
Remember to subscribe to Defending Indiana where you listen to your favorite podcasts.
Defending Indiana Hits Over 7100 Downloads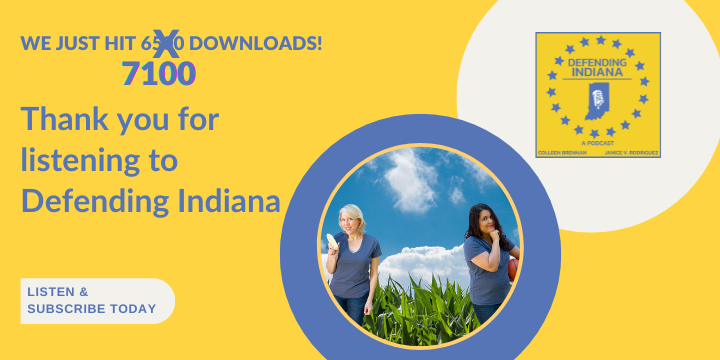 We can't thank our supporters enough for continuing to support Defending Indiana! Season Three is wrapping up (catch up now!) and we want to celebrate hitting 7100 downloads! We're currently planning an amazing fourth season! We're looking for show ideas, guests, and sponsors. Please take a moment to fill out the contact form here or shoot us an email at defendingindiana at gmail.com (replace the at). Also please don't forget to follow us on social media (click icons on the upper right of this page), subscribe to the podcast on your favorite player, and enter your email address below so you can be the first to know when new content is available. Thank you!